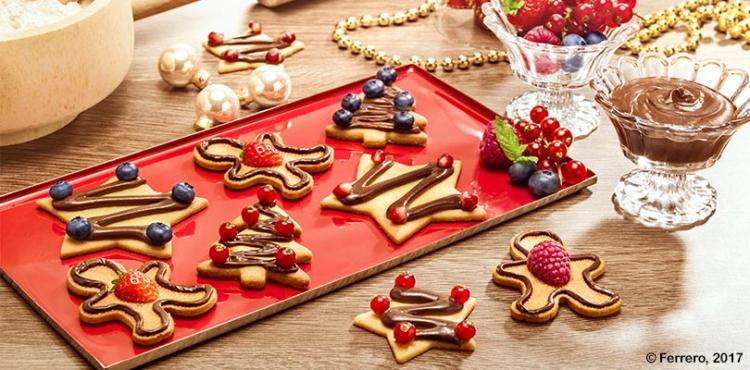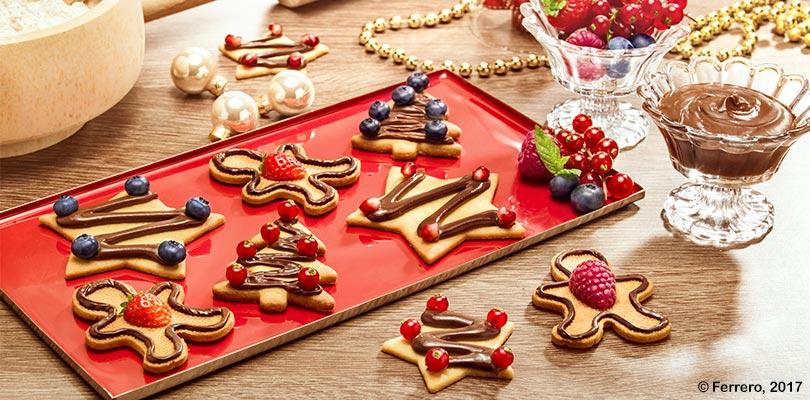 CHRISTMAS COOKIES WITH NUTELLA®
Discover our product
Serves: approx. 30 portions
Portion: 2 pieces
INGREDIENTS
500 g flour
275 g butter
213 g sugar
2 whole eggs
1 g salt
Red fruits to taste
600 g Nutella®
Cookies & Biscuits
Vegetarian
Breakfast Mid-afternoon Mid-morning
Christmas
METHOD
In a food mixer, mix together the butter with the sugar, gradually add the eggs and then finally the sieved flours. Leave to rest in the fridge for a couple of hours, then roll out the dough to a thickness of approx. 3 mm.
Use pastry cutters in the shapes of your favourite Christmas designs to make different biscuits. Cook at 190°C for 15 minutes.
Let the biscuits cool down and decorate with approx. 10 g of Nutella® per biscuit and your favourite red fruits.
NUTELLA® is a registered trade mark of Ferrero SpA. Any use of the NUTELLA® trade mark must be authorized by the trade mark owner. Please refer to Ferrero Food Service team and the brand guidelines published on this website for further information on any intended commercial use.