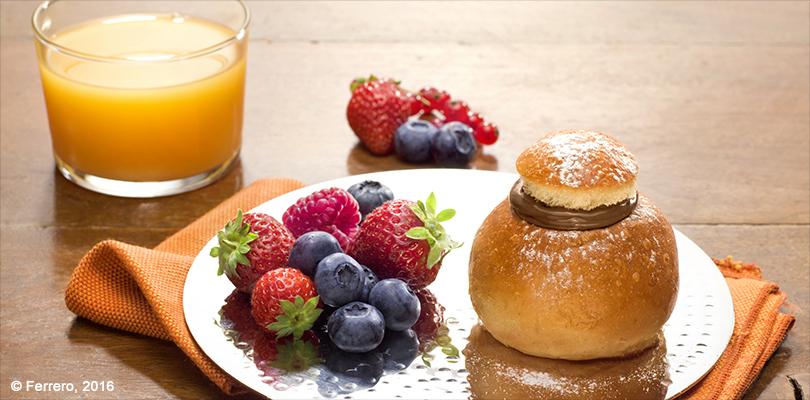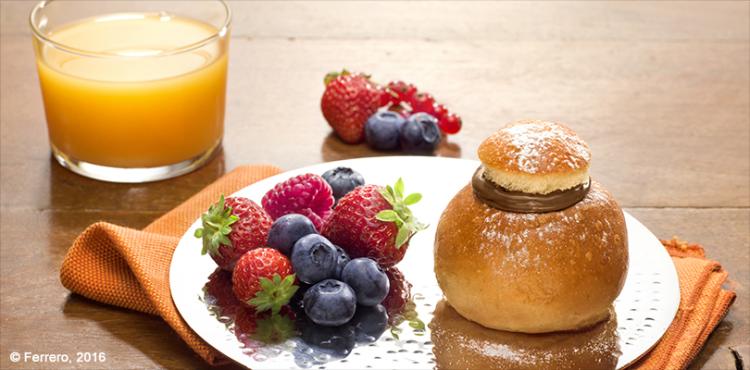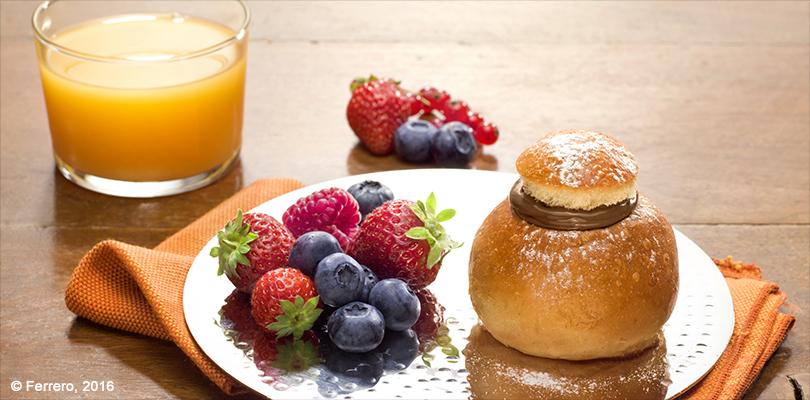 BRIOCHE
Discover our product
Serves 10
Ingredients:
75g bread flour
25g semi-wholewheat flour
25g sprouted soft wheat flour
4g brewer's yeast
1 egg
1 egg yolk
12g caster sugar
1.25g salt
2.5g natural flavourings (lemon, orange, vanilla pod)
25g milk
25g butter (at room temperature)
15g cream
150g Nutella®
Brioche
Vegetarian
Breakfast Mid-morning
All year round
Procedure:
Place all the flours in the planetary mixer, along with the sugar.
Mix together the egg, egg yolk, milk, cream, flavourings and crumbled brewer's yeast in a jug.
Add the contents of the jug to the planetary mixer, a little at a time. Blend with the spiral hook until the dough is smooth. Add the soft cubed butter and the salt.
Leave the dough to rise for about 30 minutes at room temperature, then shape it into 25g balls.
Leave the dough balls to rest until they have doubled in size, then cook them in the oven at 175° for about 12 minutes.
Once they have cooled down, use a knife or a dough cutter to cut off a "lid" and fill with 15g Nutella® (with the aid of a pastry bag). Replace the lid.
NUTELLA® is a registered trade mark of Ferrero SpA. Any use of the NUTELLA® trade mark must be authorized by the trade mark owner. Please refer to Ferrero Food Service team and the brand guidelines published on this website for further information on any intended commercial use.