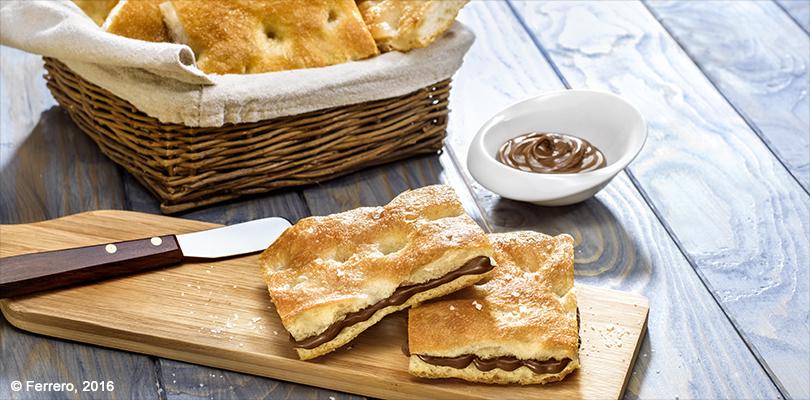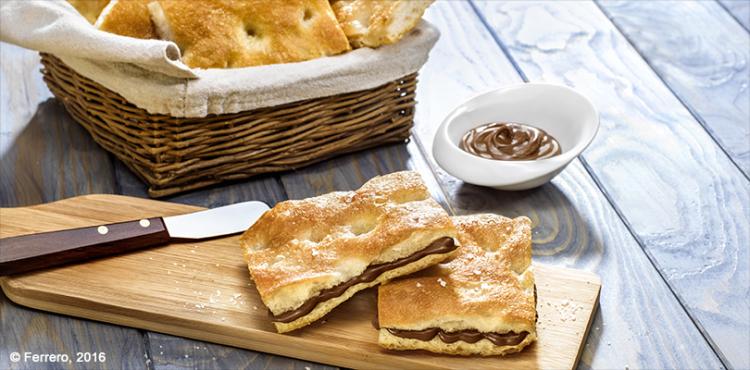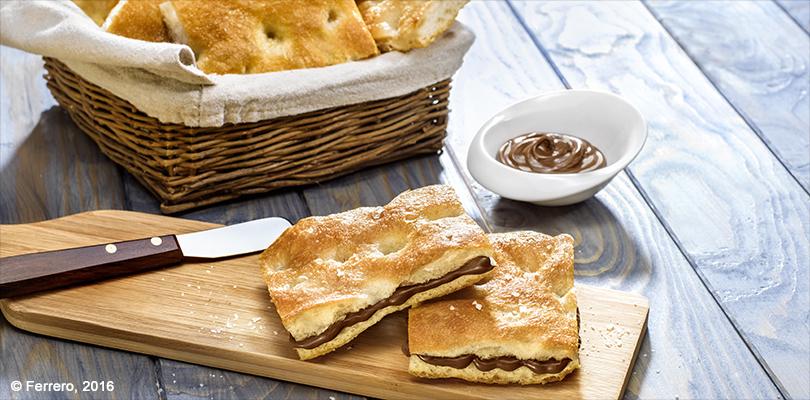 MINI-FOCACCIAS WITH NUTELLA®
Discover our product
Ingredients for 10 portions
1 portion: 2 mini-focaccias
Ingredients
700 g plain flour
15 g salt
80 ml olive oil
20 g brewer's yeast
420 ml warm water
150 g Nutella®
Coarse salt, as required
Pizza / Sandwiches
Vegetarian
Breakfast Mid-morning Mid-afternoon
All year round Banqueting
Procedure:
Dissolve the yeast in warm water.
Add the flour and salt to a food mixer, followed by 40 ml of olive oil and the dissolved yeast, and mix until the dough becomes smooth and elastic. Roll out the dough with a rolling pin to a thickness of approx. 1.5 cm. Cover with a clean cloth and leave to rise for approx. 1 hour.
Before baking drizzle some olive oil over the top and sprinkle with coarse salt.
Bake in the oven at 220° C for 20 minutes.
Leave to cool and fill with 15g of Nutella® per portion.
NUTELLA® is a registered trade mark of Ferrero SpA. Any use of the NUTELLA® trade mark must be authorized by the trade mark owner. Please refer to Ferrero Food Service team and the brand guidelines published on this website for further information on any intended commercial use.