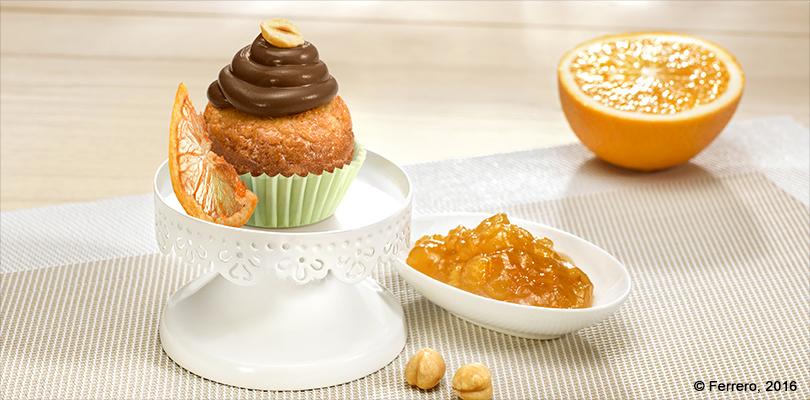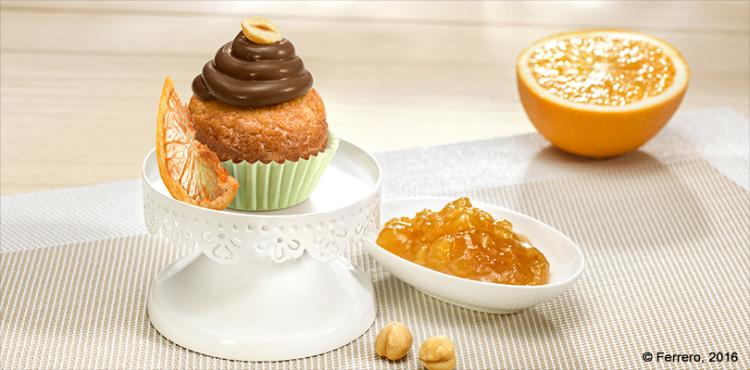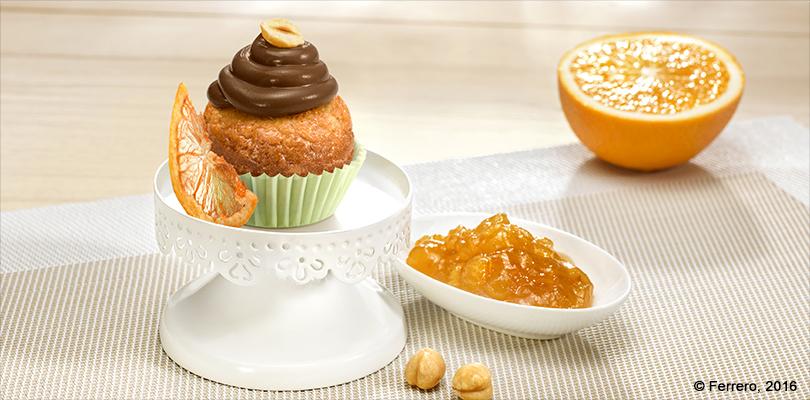 CITRUS-FRUITS CUPCAKE WITH NUTELLA®
Discover our product
Serves 10
Ingredients
2 eggs
25g honey
30g caster sugar
20g gianduja (hazelnut) chocolate
30g butter
40g single UHT cream
40g plain soft wheat flour
8g rice flour
13g hazelnut flour
13g almond flour
1g salt
1 vanilla pod
4g candied orange paste
4g bergamot marmalade
150g Nutella®
10 peeled toasted hazelnuts
Cakes / Mini Cakes
Vegetarian
Breakfast Mid-morning
All year round
Procedure:
Beat together the eggs, honey, sugar and the contents of the vanilla pod until the mixture is nicely puffed up.
Prepare a bain-marie and melt the hazelnut chocolate with the butter. Add the bergamot marmalade, orange paste, lukewarm cream and salt.
Sieve the flours into a bowl then gradually add them to the beaten egg mixture, taking care to incorporate them from the bottom upwards to avoid breaking up the consistency.
Take about 1/3 of this mixture and melt it with the other ingredients in the bain-marie.
Gradually add the other 2/3 of the mixture. Combine the ingredients well. Place in single-portion silicone moulds (4.5cm diameter, 3.5cm high) or aluminium moulds (after greasing and sprinkling with flour) - 25g of dough for each one.
Bake at 170° for 15/17 minutes.
Leave to cool, then use a pastry bag to add 15g Nutella® to each cake and decorate with half a hazelnut.
NUTELLA® is a registered trade mark of Ferrero SpA. Any use of the NUTELLA® trade mark must be authorized by the trade mark owner. Please refer to Ferrero Food Service team and the brand guidelines published on this website for further information on any intended commercial use.