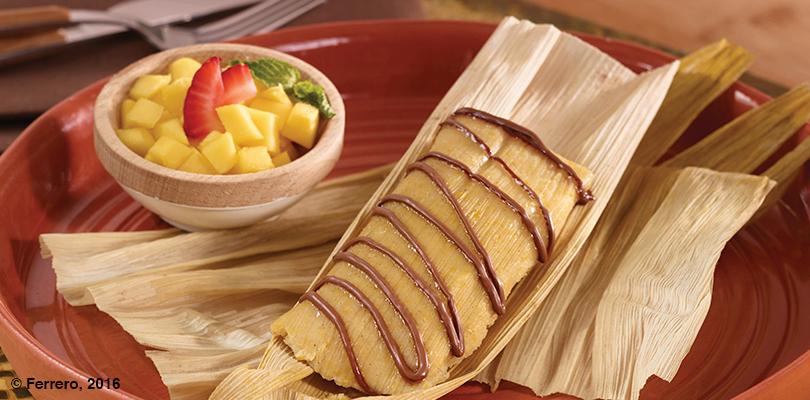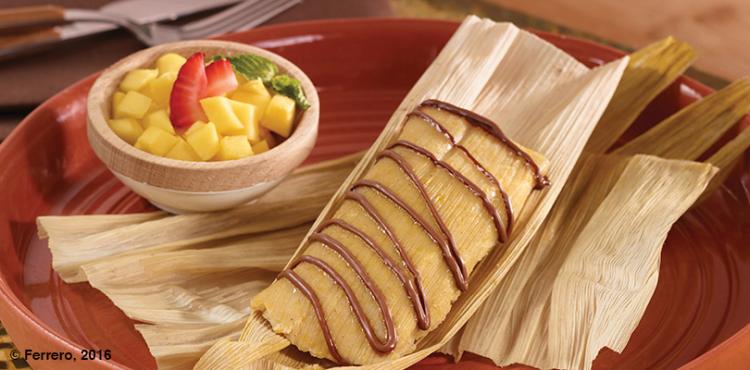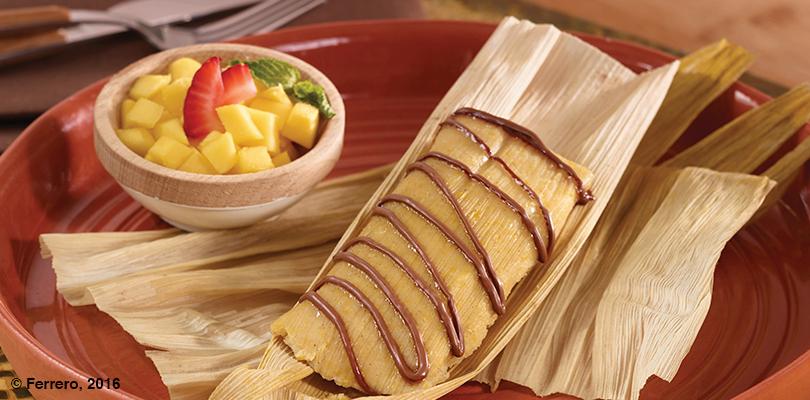 SWEET CORN TAMALES WITH NUTELLA®
Discover our product
Yields: 14 each
Portion: 1 tamale
Ingredients
Corn husks(approx. 28 or enough to wrap tamales. May have to double-wrap to place on bottom of steam pan)
240 ml corn puree
420 ml masa harina
240 ml hot water
113 g butter, softened
36 g sugar
9 g salt
27 g baking powder
200 g Nutella®
Salsa
480 ml mango diced small
18 g sugar
Others
Vegetarian
Dinner Mid-afternoon
All year round Banqueting
Procedure:
For the tamale batter, in a mixer with a paddle, add corn puree, masa harina, hot water, butter, sugar, salt and baking powder. Mix for one minute on low speed.
Scrape bowl down and mix for additional minute. Place 54 g of batter into a corn husk and wrap, folding bottom to seal, but leaving top open. Place extra husks in a steam pan to protect tamales, and steam for about an hour. Batter should pull freely away from the husk. Drizzle with 7 g of Nutella® per tamale and serve with a mango salsa on the side.
Salsa:
Mix diced fruit, sugar together and hold refrigerated until needed.
NUTELLA® is a registered trade mark of Ferrero SpA. Any use of the NUTELLA® trade mark must be authorized by the trade mark owner. Please refer to Ferrero Food Service team and the brand guidelines published on this website for further information on any intended commercial use.