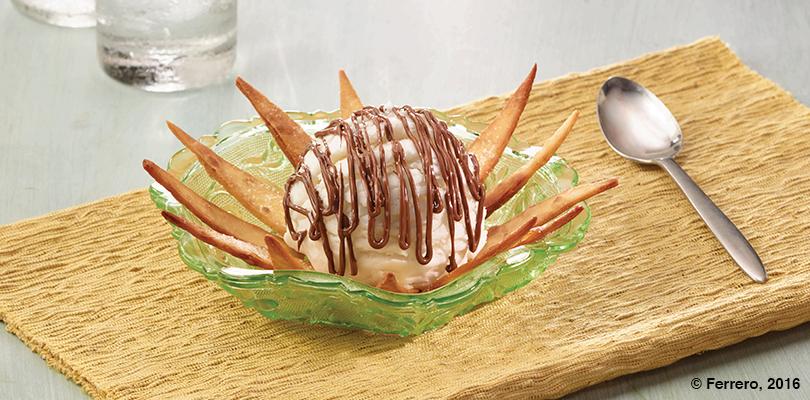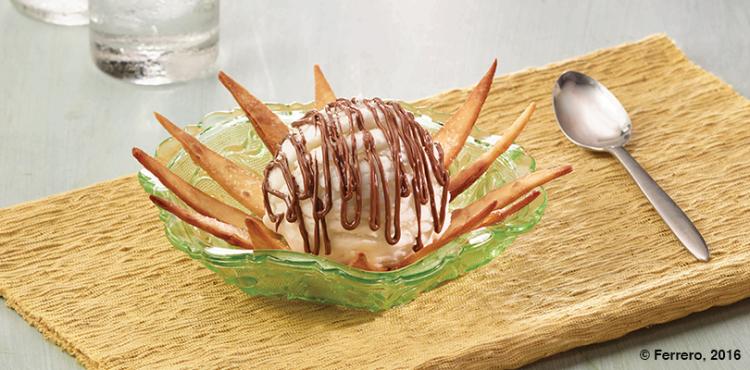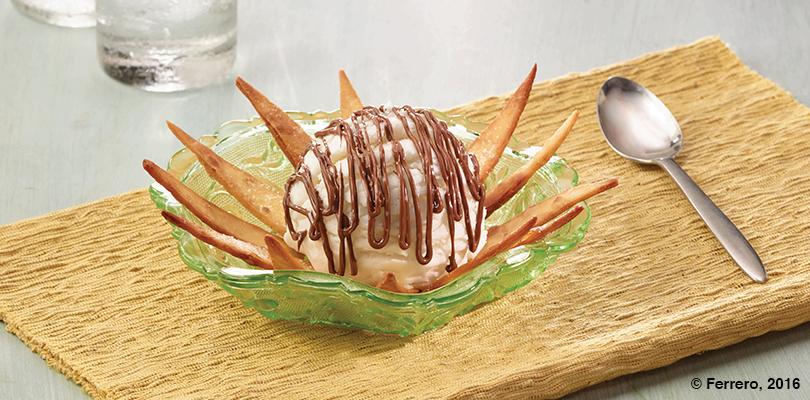 FRIED CREPE NOODLES WITH NUTELLA®
Discover our product
Yields: 12 servings
Portion: 1 crepe
Ingredients
12 each crepes
12 – 60 ml frozen yogurt
250 g Nutella®
Crepe Recipe: (optional: pre-made crepes)
113 g cake flour
56 g sugar
3,5g salt
140 g eggs
28 g melted butter
220 g milk
Pancakes / Waffles / Crepes
Vegetarian
Dinner Lunch
All year round
Procedure:
To make crepes beat eggs and milk together. Sift sugar, salt and flour together. Add to the eggs and milk and whisk all together. Add in the butter and mix thoroughly.
In a medium hot saute pan, add a touch of oil then cover the bottom of the pan with a thin coating of crepe mix. Lightly brown the crepe and flip, browning lightly. Remove. Repeat until you have made all crepes needed. Allow to cool. Cut crepes into strips and place in deep fryer and fry until crispy. Cool crepes. Place 60 ml of frozen yogurt on a dish and arrange crepes around.
Drizzle with 21 g of Nutella® .
NUTELLA® is a registered trade mark of Ferrero SpA. Any use of the NUTELLA® trade mark must be authorized by the trade mark owner. Please refer to Ferrero Food Service team and the brand guidelines published on this website for further information on any intended commercial use.