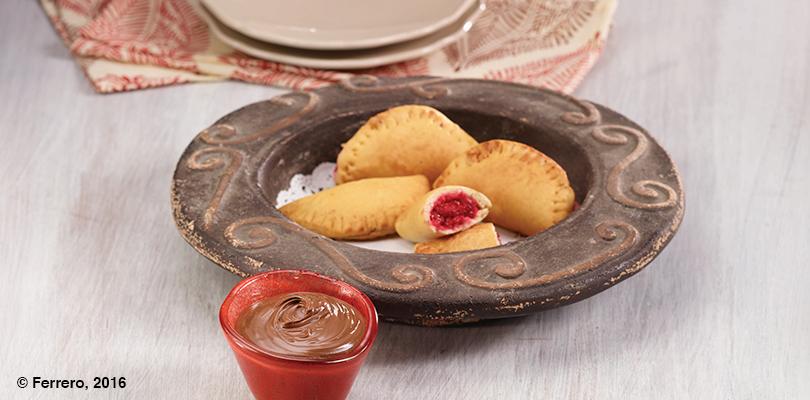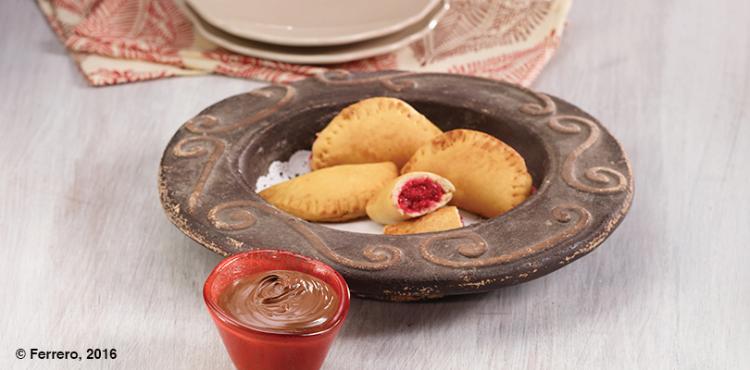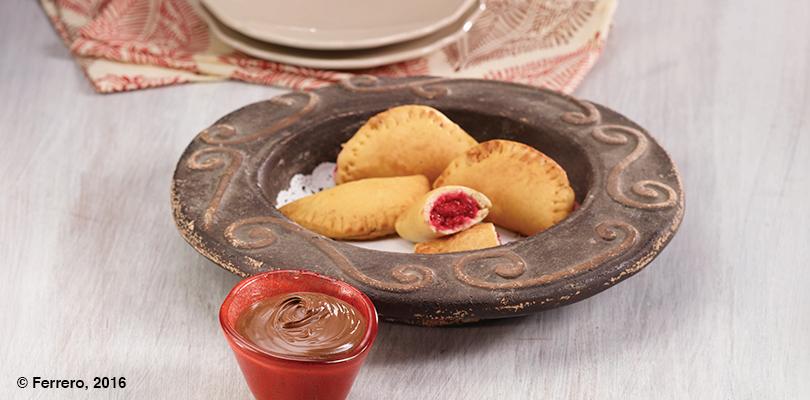 RASPBERRY EMPANADA WITH NUTELLA®
Discover our product
Yields: 12 (6 servings)
Portion: 2 empanadas
Ingredients
540 ml all-purpose flour
18 g salt
60 ml butter
60 ml cream cheese
18 g baking powder
18 g Sugar
80 ml cold water
1 egg
240 ml fresh raspberries
170 g Nutella®
56 g melted butter
Tortillas / Empanadas
Vegetarian
Mid-afternoon Mid-morning
Banqueting Summer
Procedure:
Add butter, sugar, egg and cream cheese into mixer with a paddle and mix until smooth.
Scrap bowl down then add flour, salt and baking powder. Mix together while slowly adding cold water until incorporated. Let dough stand for 1 hour refrigerated before rolling out. Lightly dust the cutting board with flour and roll dough to 6 mm thickness and cut into 6 cm circles. Place 9 g raspberries on one half side of the circle and fold dough in half. Crimp with a fork to seal the dough. Brush with melted butter and bake at 180°C for 20-25 minutes until golden brown.
Serve with 28 g of Nutella® for dipping.
NUTELLA® is a registered trade mark of Ferrero SpA. Any use of the NUTELLA® trade mark must be authorized by the trade mark owner. Please refer to Ferrero Food Service team and the brand guidelines published on this website for further information on any intended commercial use.