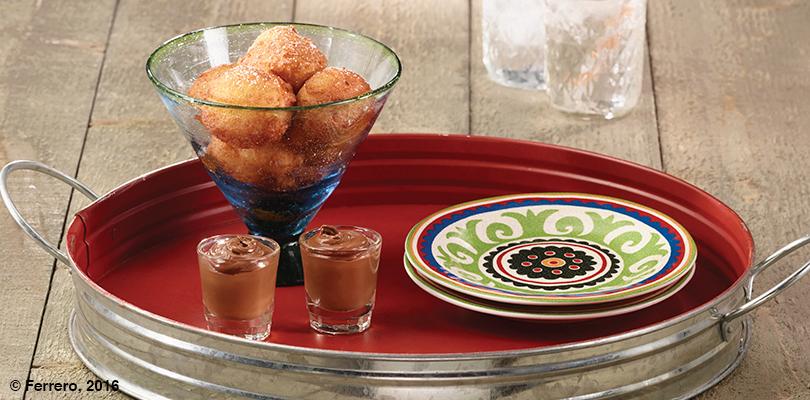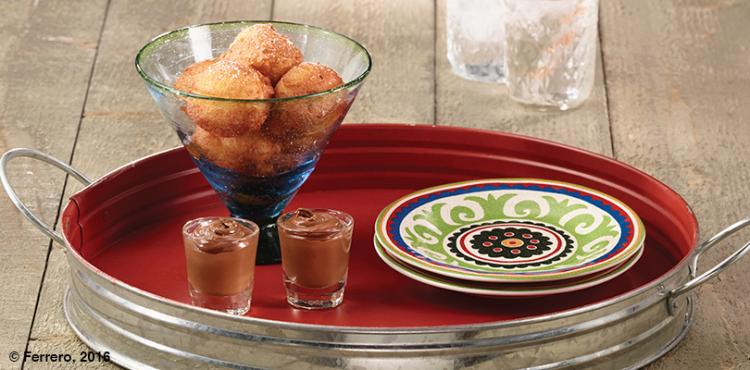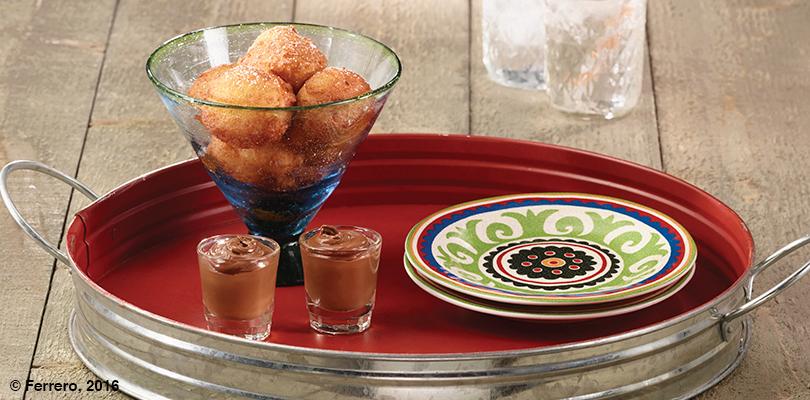 RICOTTA FRITTERS WITH NUTELLA®
Discover our product
Yields: 18 (6 servings)
Portion: 3 fritters
Ingredients
340 g ricotta
2 eggs
18 g sugar
180 ml unbleached all-purple flour
54 g baking powder
18 g lemon juice
18 g vanilla
Powdered sugar for dusting 85 g Nutella®
Pastry
Vegetarian
Dinner Lunch Mid-afternoon
All year round Banqueting
Procedure:
Drain as much moisture from the ricotta as possible. A quick method to do this is to wrap the ricotta in a cheesecloth or in a thin dishcloth, then squeeze the moisture out.
Combine all ingredients (except powdered sugar and Nutella®) and refrigerate for 1 hour. Heat fryer to 190°C. Drop rounded tablespoons of batter into the hot oil in batches and fry until all sides of the fritters are nicely browned and crisp, about 4-6 minutes. Set fritters on a paper towel and dust generously with powdered sugar while still warm. Serve with 14 g of Nutella® for dipping.
NUTELLA® is a registered trade mark of Ferrero SpA. Any use of the NUTELLA® trade mark must be authorized by the trade mark owner. Please refer to Ferrero Food Service team and the brand guidelines published on this website for further information on any intended commercial use.