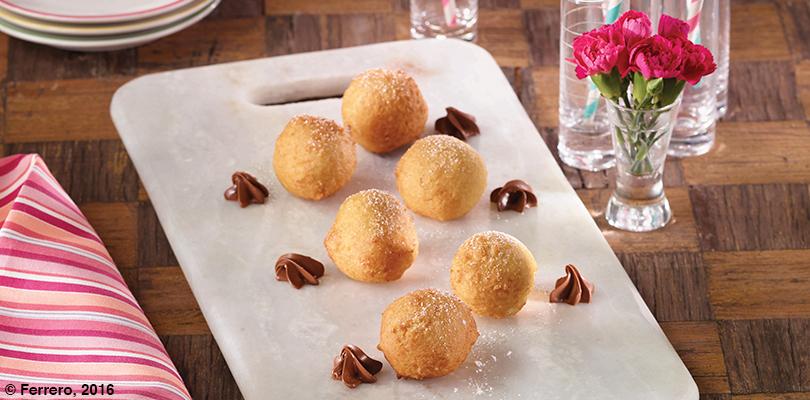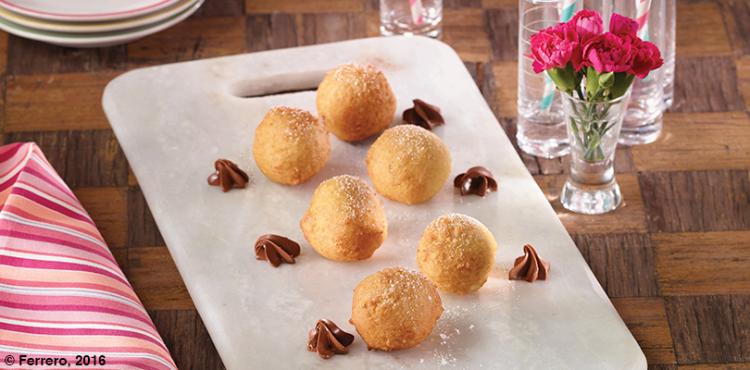 FRIED ZEPPOLE WITH NUTELLA®
Discover our product
Yields: 16-20 (approximately 6 servings)
Portion: 3 zeppoles
Ingredients
240 ml flour
36 g baking powder
250 g Nutella®
Pinch of salt
27 g sugar
2 eggs beaten
240 ml ricotta cheese
4,5 g vanilla
60 ml powdered sugar (for dusting only)
Pastry
Vegetarian
Dinner Lunch Mid-afternoon
All year round Banqueting
Preparation:
In medium sauce pan add all dry ingredients, then add eggs, cheese and vanilla. Cook over very low heat until mixture is combined. Remove from heat. Deep fry large tablespoon of batter for 3-4 minutes or until golden brown.
Dust with powdered sugar. Serve with 14 g of Nutella® for dipping.
NUTELLA® is a registered trade mark of Ferrero SpA. Any use of the NUTELLA® trade mark must be authorized by the trade mark owner. Please refer to Ferrero Food Service team and the brand guidelines published on this website for further information on any intended commercial use.