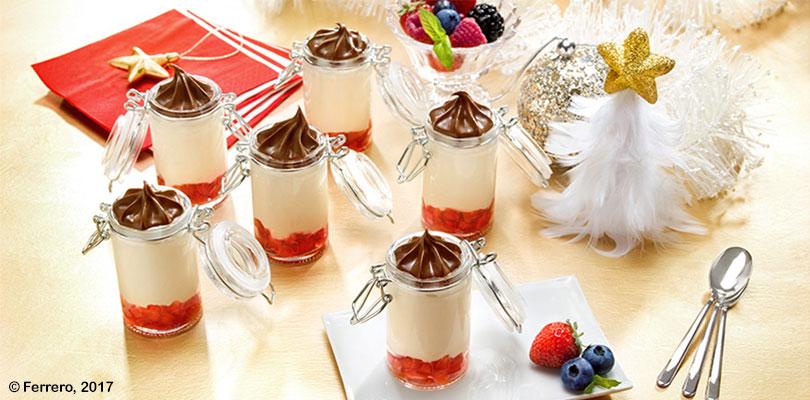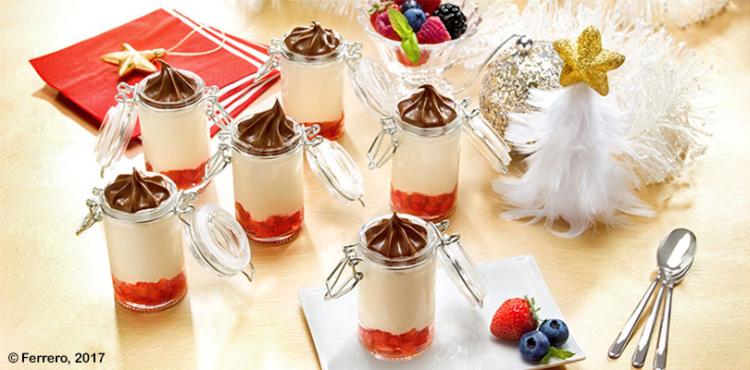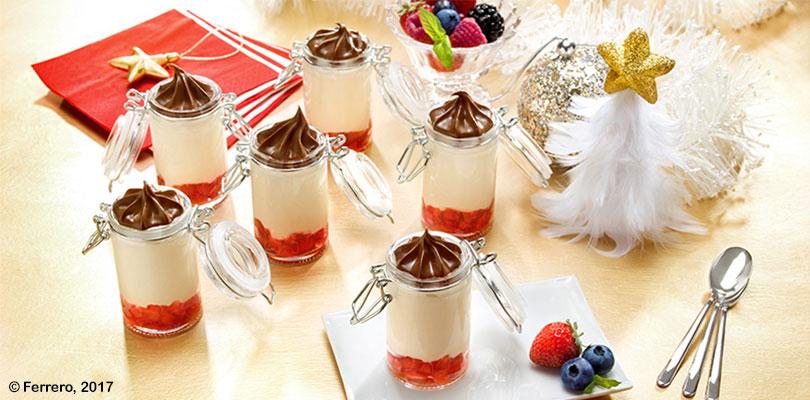 YOGHURT MOUSSE, STRAWBERRY AND NUTELLA® CUP
Discover our product
Serves: approx. 9 portions
Portion: 1 piece
Ingredients
100 cl cream
150 cl yoghurt
20 g sugar
6 sheets of gelatine
135 g Nutella®
Strawberries to taste
Yogurt parfait
Dinner Lunch
Banqueting Christmas
PROCEDURE:
Wet the gelatine in a container of cold water. Beat the sugar and the cream, add the yoghurt and the gelatine (which has previously been squeezed out and softened) and then mix together with some of the heated cream.
Mix it all together and use it to fill the glasses.
Fill the bottom part of the glass with diced strawberry, then with the mousse, and finally leave it to cool in the fridge. Finish with 15 g of Nutella® before serving.
NUTELLA® is a registered trade mark of Ferrero SpA. Any use of the NUTELLA® trade mark must be authorized by the trade mark owner. Please refer to Ferrero Food Service team and the brand guidelines published on this website for further information on any intended commercial use.