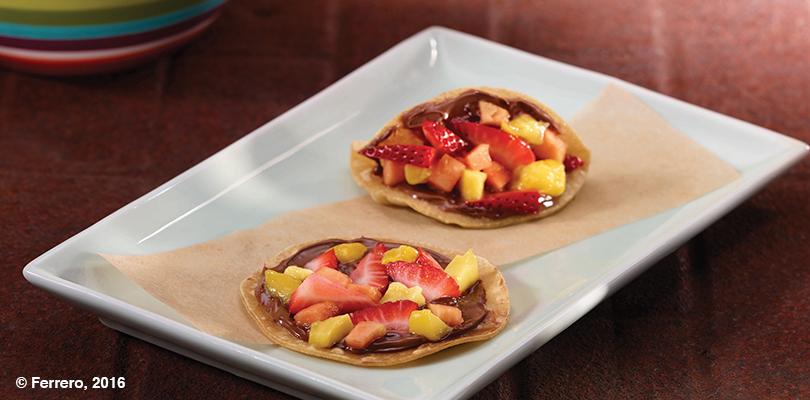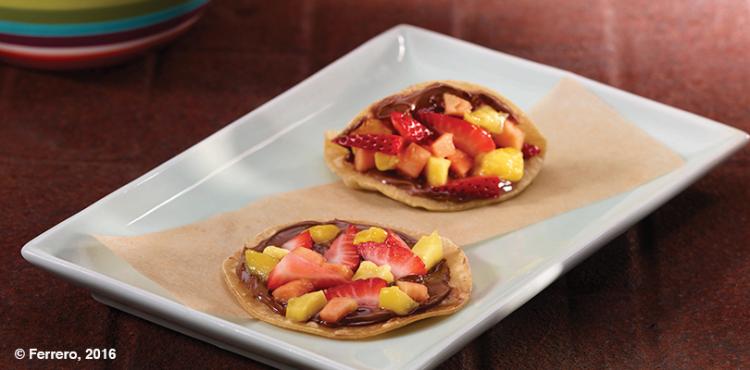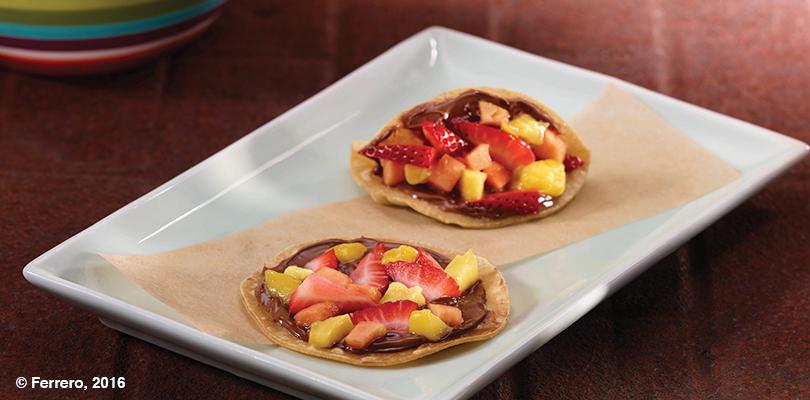 BREAKFAST MINI TACOS WITH NUTELLA®
Discover our product
Yields: 12 (6 servings)
Portion: 2 Tacos
Ingredients
170 g Nutella®
12 sliced strawberries
1 each papaya fruit
1 cup mango chef-ready cuts
18 g sugar
12 – 10 cm corn tortillas
Tortillas / Empanadas
Vegetarian
Breakfast Mid-morning
All year round
Procedure for Salsa:
Mix diced fruit, sugar together and hold refrigerated until needed.
Assembly:
Heat three tortillas on a flattop griddle until warm. Spread 14 g Nutella® inside each tortilla. Add one sliced strawberry to each tortilla and top with fruit salsa.
NUTELLA® is a registered trade mark of Ferrero SpA. Any use of the NUTELLA® trade mark must be authorized by the trade mark owner. Please refer to Ferrero Food Service team and the brand guidelines published on this website for further information on any intended commercial use.