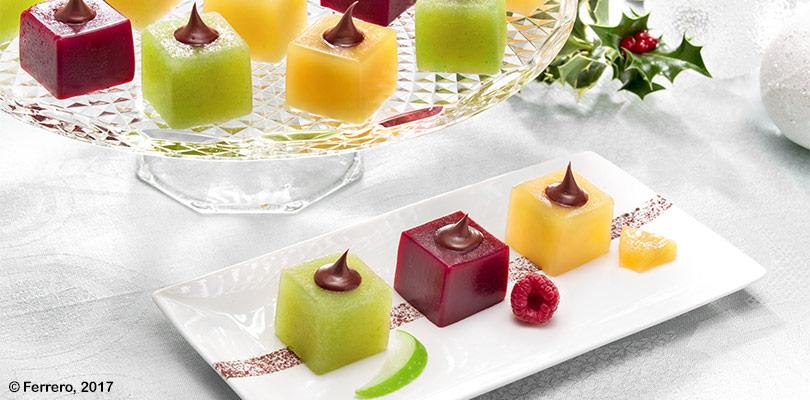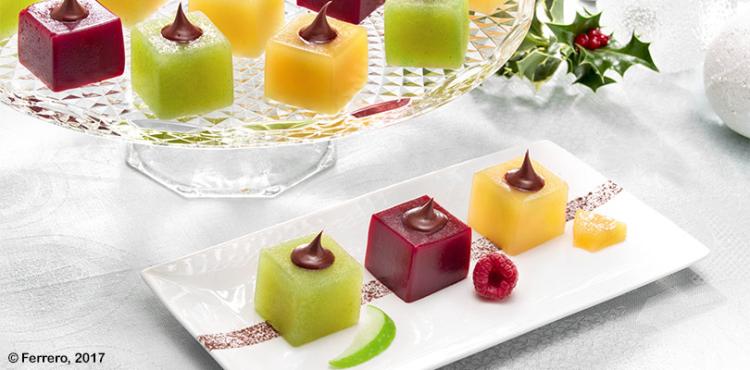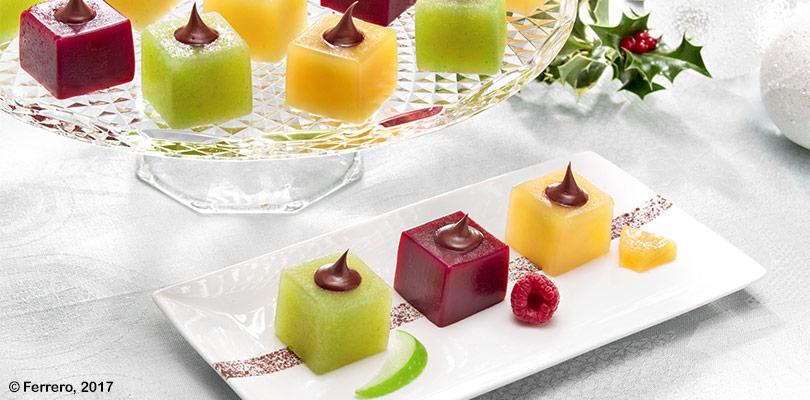 FRUIT CANDLES WITH NUTELLA®
Discover our product
Serves: approx. 10 portions
Portion: 3 pieces
Ingredients
800 g fruit purée (green apple, pineapple, raspberry)
200 g water
200 g granulated sugar
15 sheets of gelatine
150 g Nutella®
Fruits & Jellies
Dinner Lunch
Banqueting Christmas
Procedure:
Put the gelatine into a container of cold water. Heat up the fruit purée with the sugar and the water, add in the gelatine after squeezing it out and then pour into the special cube-shaped moulds. Leave to rest in the fridge for approx. 3 hours.
Remove the cubes of gelatine mixture from the moulds and use a small knife to make a hollowing big enough to insert 5 g of Nutella®.
Finish with a flame-shaped topping of Nutella®.
NUTELLA® is a registered trade mark of Ferrero SpA. Any use of the NUTELLA® trade mark must be authorized by the trade mark owner. Please refer to Ferrero Food Service team and the brand guidelines published on this website for further information on any intended commercial use.