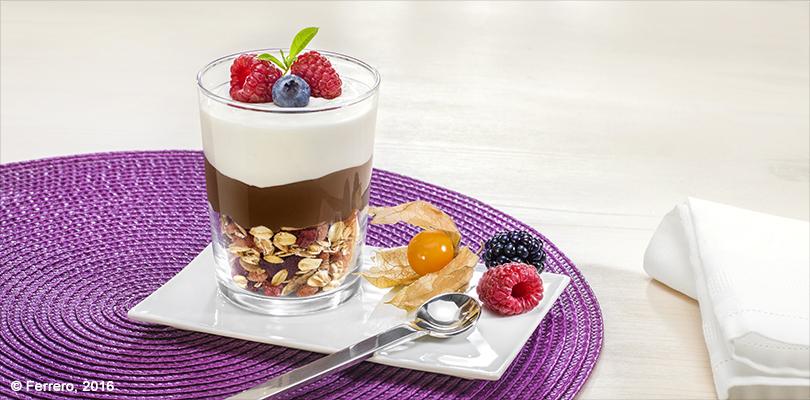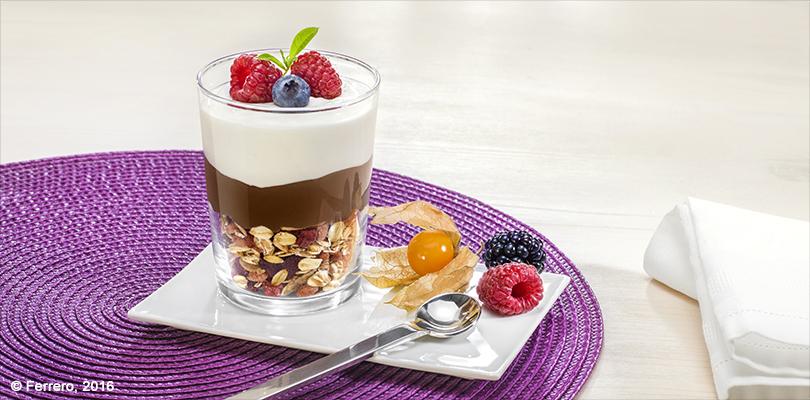 GLASS OF YOGURT AND MUESLI WITH NUTELLA®
Discover our product
For approx. 10 portions
1 glass per portion
Ingredients
500 g muesli
150 g Nutella®
600 g 0% fat Greek yogurt
Mixed forest fruits, as required
Yogurt parfait
Vegetarian
Breakfast Mid-morning
Summer
Procedure:
Take ten glasses, add a layer of muesli, 15 g di Nutella®, 2 spoonfuls of Greek yogurt and decorate with the forest fruits.
Suggestion: they're perfect in little pots for breakfast on the go!
You can store them in the fridge for a maximum of 6 hours.
NUTELLA® is a registered trade mark of Ferrero SpA. Any use of the NUTELLA® trade mark must be authorized by the trade mark owner. Please refer to Ferrero Food Service team and the brand guidelines published on this website for further information on any intended commercial use.