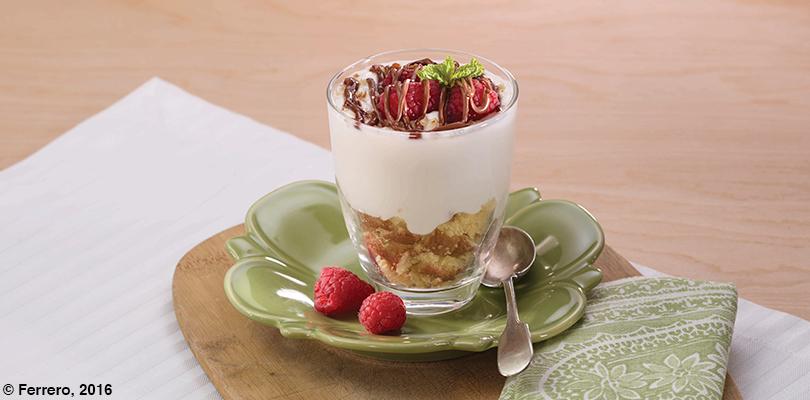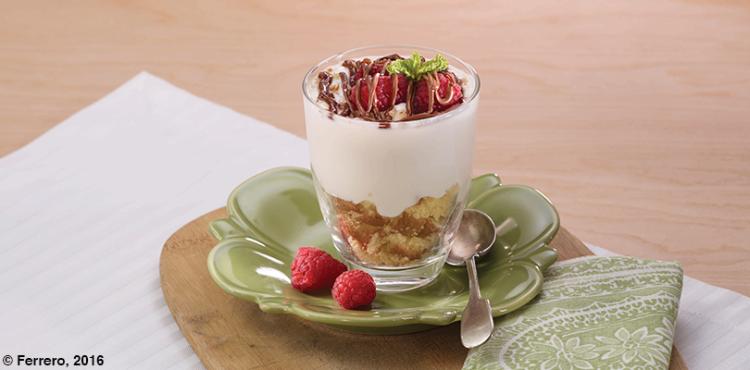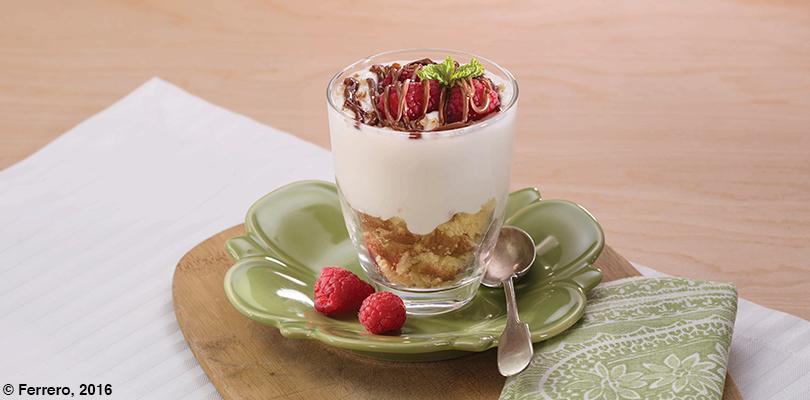 RASPBERRY DONUT PARFAIT WITH NUTELLA®
Discover our product
Yields: 12 Parfaits
Portion: 1 Parfait
Ingredients
6 medium donut crumbles
250 g Nutella®
72 pieces of raspberry
1 Kg plain yogurt
200 g toasted hazelnut pieces
Yogurt parfait
Vegetarian
Breakfast Mid-morning
Summer
Procedure:
Crumble donuts. Prepare toasted hazelnut pieces according to recipe.
Assembly:
Place donut crumbles at the bottom of parfait glass. Top donut crumbles with plain yogurt. Top plain yogurt with fresh raspberries. Add toasted hazelnut pieces around raspberries. Drizzle with Nutella®. Garnish with a mint sprig (optional).
NUTELLA® is a registered trade mark of Ferrero SpA. Any use of the NUTELLA® trade mark must be authorized by the trade mark owner. Please refer to Ferrero Food Service team and the brand guidelines published on this website for further information on any intended commercial use.