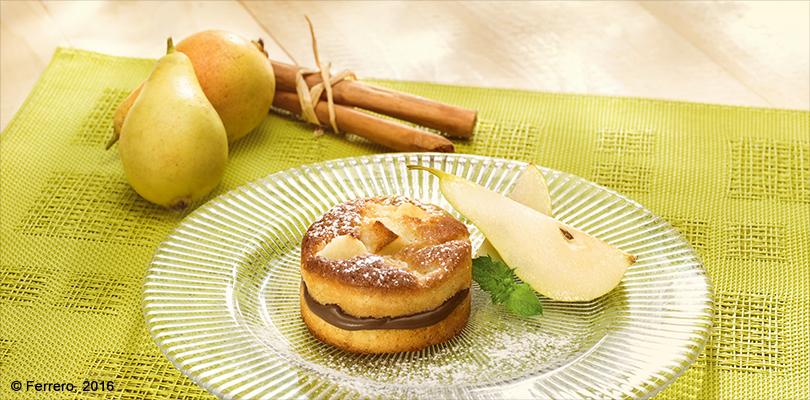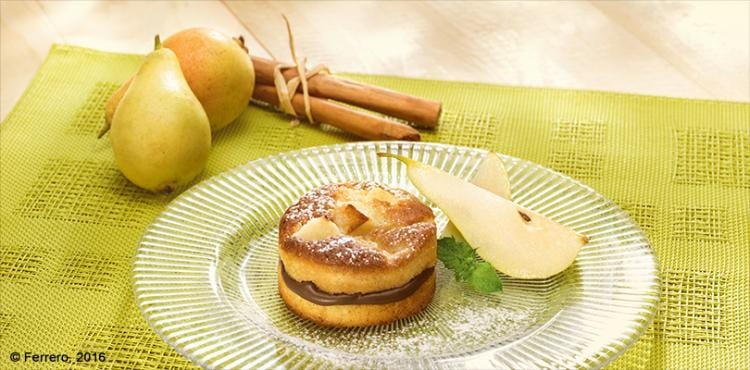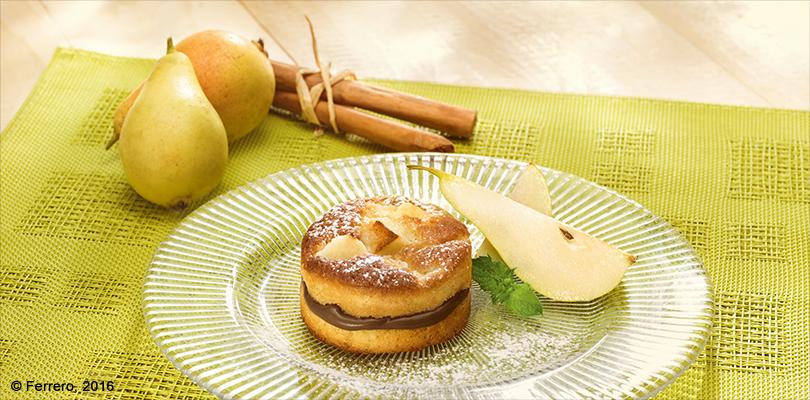 PEAR MINI CAKE WITH NUTELLA®
Discover our product
Serves 10
Ingredients
1 egg
1 egg yolk
27g butter
80g caster sugar
60g plain soft wheat flour
20g almond flour
185g fresh pears + 50g fresh apples
8g acacia honey
35g single cream
1/2 tsp baking powder
1g salt
1/2 vanilla pod
pinch of cinnamon
1 lemon
150g Nutella®
Cakes / Mini Cakes
Vegetarian
Dinner Lunch
All year round
Procedure:
Peel the fruit and chop it into 1.5cm cubes. Sprinkle with the lemon juice to stop it going brown. Cover with cling film and place in the fridge.
Beat the yolk and the whole egg together, then add the sugar and honey. Add the spices and salt. Beat well until the mixture is soft but firm.
Sieve the flours with the baking powder and gradually incorporate them into the egg mixture, working carefully from the bottom upwards.
Melt the butter in a bain-marie. Add the cream and mix well. Combine with the main mixture.
Take the fruit cubes out of the fridge and drain them well. Add them to the mixture.
Take some silicone moulds (6cm diameter, 2cm high) and place 45g of the mixture in each one.
Bake in a static oven at 170°C for about 18 minutes.
Leave the tartlets to cool, then cut them in half and spread with 15g of Nutella®.
NUTELLA® is a registered trade mark of Ferrero SpA. Any use of the NUTELLA® trade mark must be authorized by the trade mark owner. Please refer to Ferrero Food Service team and the brand guidelines published on this website for further information on any intended commercial use.