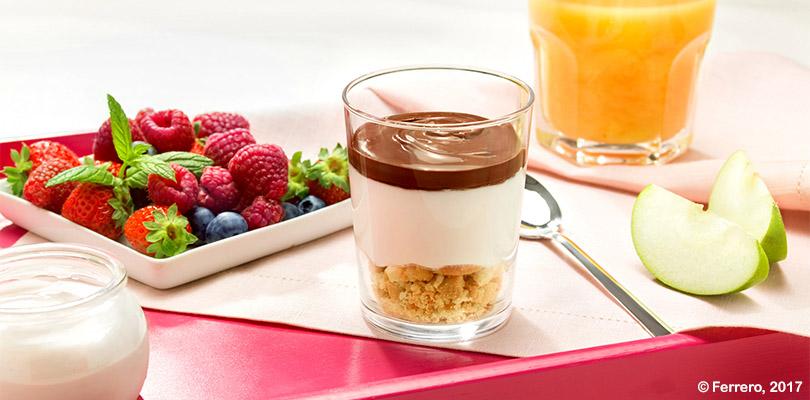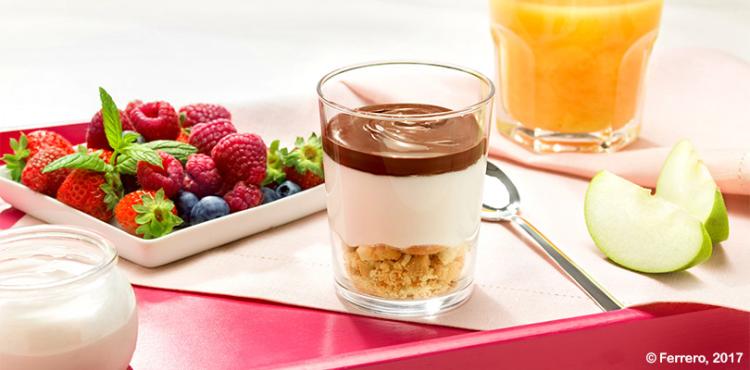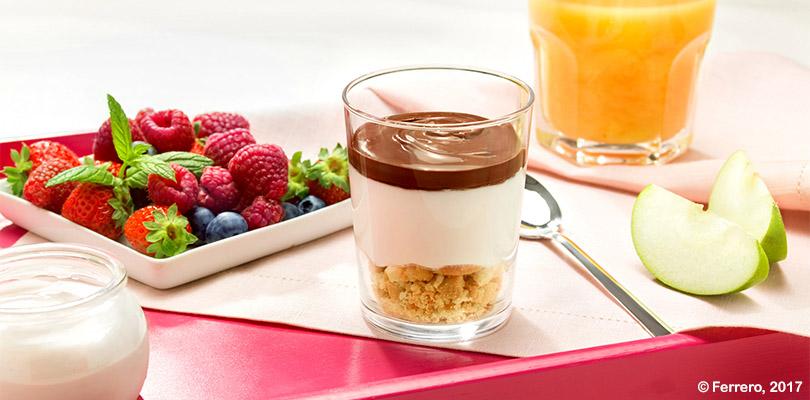 GREEK YOGHURT WITH CRUMBLE AND NUTELLA®
Discover our product
Serves: approx. 10 portions
Portion: 1 piece
INGREDIENTS
120 g crumble
600 g Greek yoghurt
150 g Nutella®
Yogurt parfait
Vegetarian
Breakfast Mid-morning
All year round
Procedure:
Fill the glass 1/3 full with pastry crumble and 2/3 with Greek yoghurt.
Finish with 15 g of Nutella® before serving.
NUTELLA® is a registered trade mark of Ferrero SpA. Any use of the NUTELLA® trade mark must be authorized by the trade mark owner. Please refer to Ferrero Food Service team and the brand guidelines published on this website for further information on any intended commercial use.