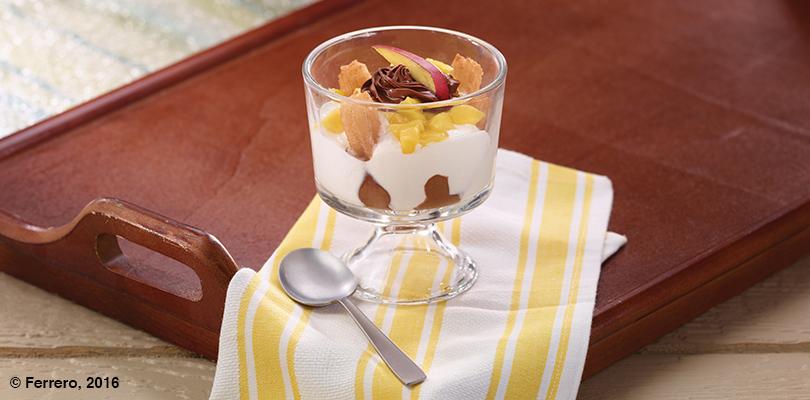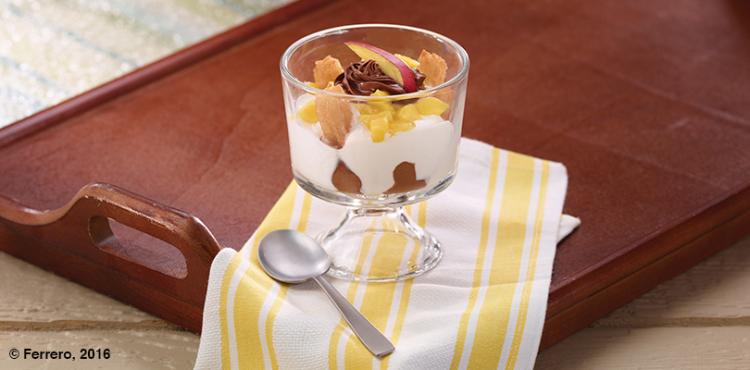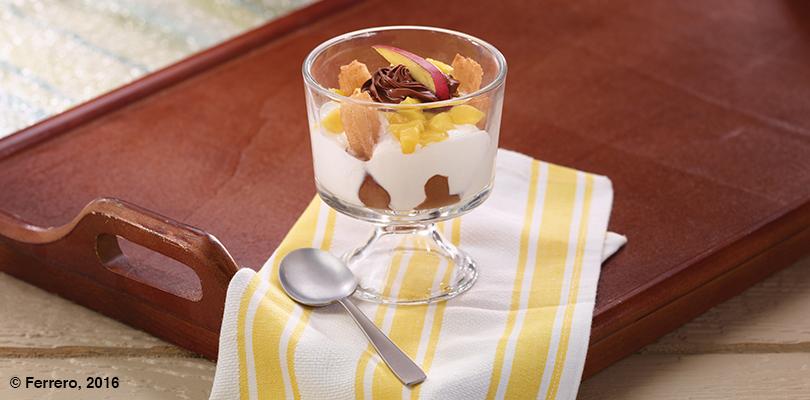 CHURRO PARFAIT WITH FRUIT SALSA AND NUTELLA®
Discover our product
Yields: 12 Parfaits
Portion: 1 Parfait
Ingredients
Churro Mix:
240 ml water
120 ml butter
5 g salt
240 ml flour
3 eggs
Salsa:
1 each mango diced small
18 g sugar
1,5 l plain yogurt
255 g Nutella®
Yogurt parfait
Vegetarian
Breakfast Mid-morning
All year round
Preparation:
Churro Mix: Boil water, butter and salt in sauce pot. Stir in flour until it forms a ball. Remove
and add eggs, stirring frequently. In a pastry bag pipe out 15 cm long tubes
about 1 cm round. Fry at 180 °C until golden and cooked through.
Salsa: Mix diced fruit and sugar together and hold refrigerated until needed.
Assembly:
Cut churros about 1 cm and coat flat end with Nutella®. Place 3 or 4 into a parfait glass. Cover with 120 ml plain yogurt. Top with fruit salsa and Nutella®.
NUTELLA® is a registered trade mark of Ferrero SpA. Any use of the NUTELLA® trade mark must be authorized by the trade mark owner. Please refer to Ferrero Food Service team and the brand guidelines published on this website for further information on any intended commercial use.