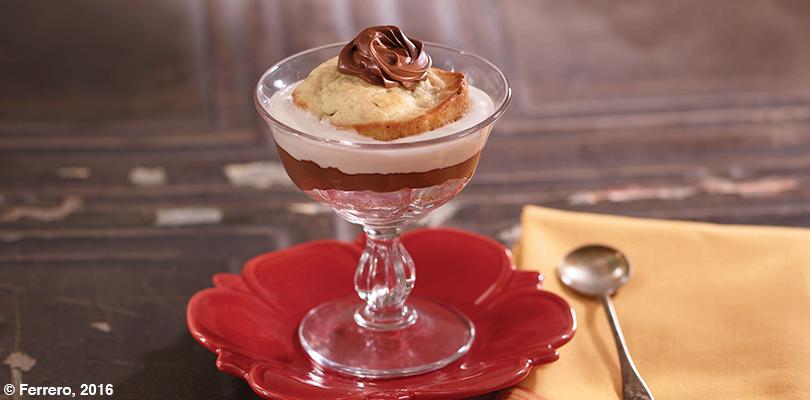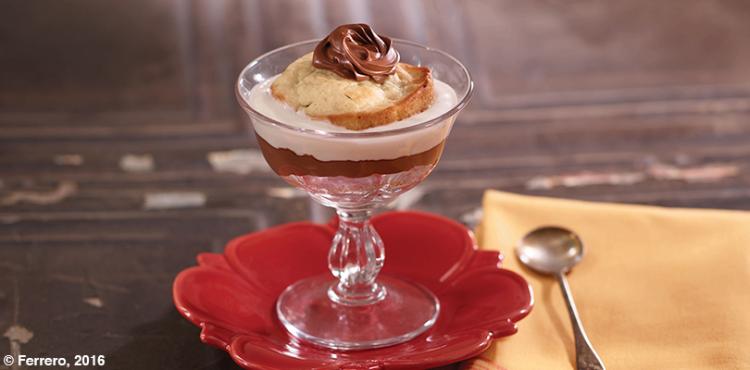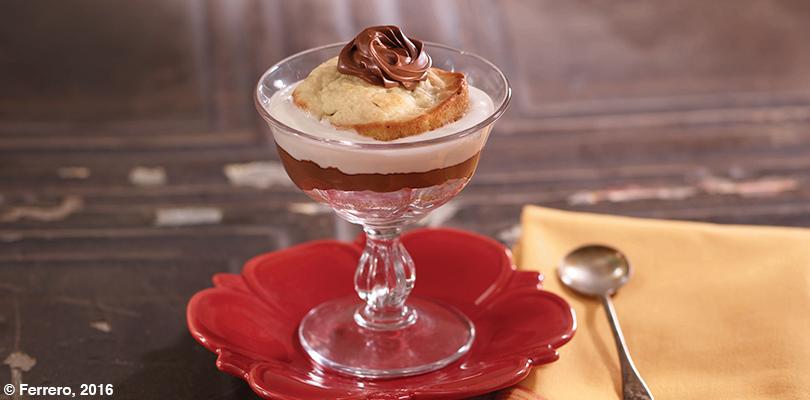 ZUCCHINI MUFFIN PARFAIT WITH NUTELLA®
Discover our product
Yields: 12 Parfaits
Portion: 1 Parfait
Ingredients
12 – 56 g zucchini muffin cut in half horizontally
(option: plain, apple muffin)
1,5 l plain yogurt
170 g Nutella®
Muffin Mixture:
720 ml all-purpose flour
18 g salt
18 g baking soda
18 g baking powder
4 eggs
240 ml vegetable oil
54 g vanilla
240 ml grated zucchini
240 ml chopped hazelnuts
Yogurt parfait
Vegetarian
Dinner Lunch
All year round
Procedure:
Make muffin recipe by mixing all dry ingredients together. Beat eggs, oil and vanilla then add dry ingredients and mix together. Fold in grated zucchini and place 56 g of batter into a well oiled muffin pan. Bake in 160°C oven for 25 to 35 minutes.
Options
Plain muffin - omit zucchini
Apple muffin - replace zucchini with 360 ml diced apples
Assembly
Place bottom half of muffin in parfait glass with 7g Nutella®. Add 120 ml of plain yogurt. Top with top part of zucchini muffin. Spread or dollop muffin with 7 g Nutella®.
NUTELLA® is a registered trade mark of Ferrero SpA. Any use of the NUTELLA® trade mark must be authorized by the trade mark owner. Please refer to Ferrero Food Service team and the brand guidelines published on this website for further information on any intended commercial use.