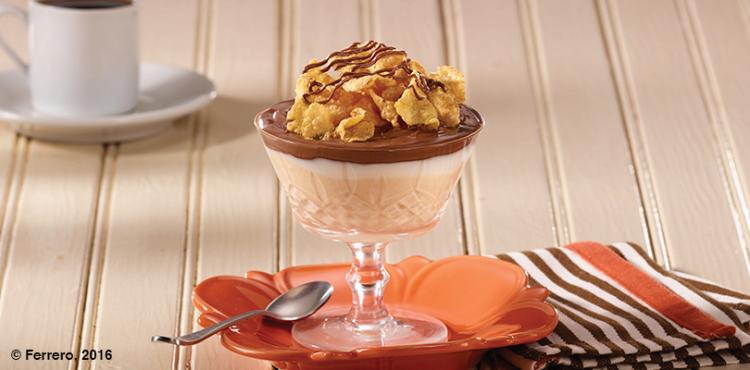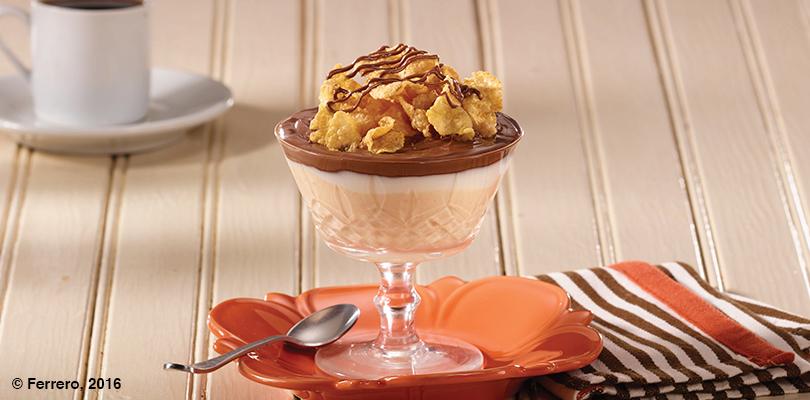 FLAKY PUMPKIN PARFAIT WITH NUTELLA®
Discover our product
Yields: 12 Parfaits
Portion: 1 Parfait
Ingredients
900 g plain yogurt
250g Nutella®
115g pumpkin filling
240 ml sour cream
480 ml corn flakes
Filling
240 ml non-fat sour cream
120 ml sugar
Yogurt parfait
Vegetarian
Breakfast Mid-morning
All year round
Procedure:
Whisk sour cream and sugar in a small bowl until sugar dissolves.
Assembly
Mix plain yogurt and pumpkin filling. Fill each glass with 85 g of yogurt mixture on the bottom and top with sour cream mixture. Layer with 14 g of Nutella®. Top with 36 g of corn flakes. Drizzle with 7g of Nutella®.
NUTELLA® is a registered trade mark of Ferrero SpA. Any use of the NUTELLA® trade mark must be authorized by the trade mark owner. Please refer to Ferrero Food Service team and the brand guidelines published on this website for further information on any intended commercial use.